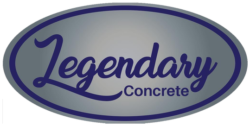 Legendary Concrete
Why You Should Choose Us
A legendary concrete floor is durable, sustainable, and cost-effective that is guaranteed to give you years of use.
Our certified professionals and top of the line concrete polishing equipment are hands down the best in the South East. Dust free job site, industrial grade processes and products, and 30 years of experience are at your disposal. 
Our service is the most effective solution for polishing old or new concrete floors at a fraction of the cost with the largest variety of looks, textures, or styles.
Call us today for a free assessment and estimate.
615-206-7557
Request A Free Estimate
We Are Ready To Get To Work For You!
concrete stained Floors and epoxy Flooring
Legendary Concrete is centrally located in Murfreesboro, TN in between Nashville, TN and Chattanooga, TN.  We provide epoxy floor coatings, concrete coatings, and dustless concrete polishing services to cities throughout the State of Tennessee, Kentucky, Alabama, Georgia, and Mississippi. We have worked in Chattanooga, Clarksville, Cookeville, Murfreesboro, Knoxville, and Memphis. Our residential and commercial floor coatings are in Bowling Green, Louisville, Huntsville, Decatur, and Birmingham.
CLICK THE CHART BELOW TO VIEW SOME OF OUR STAIN COLORS